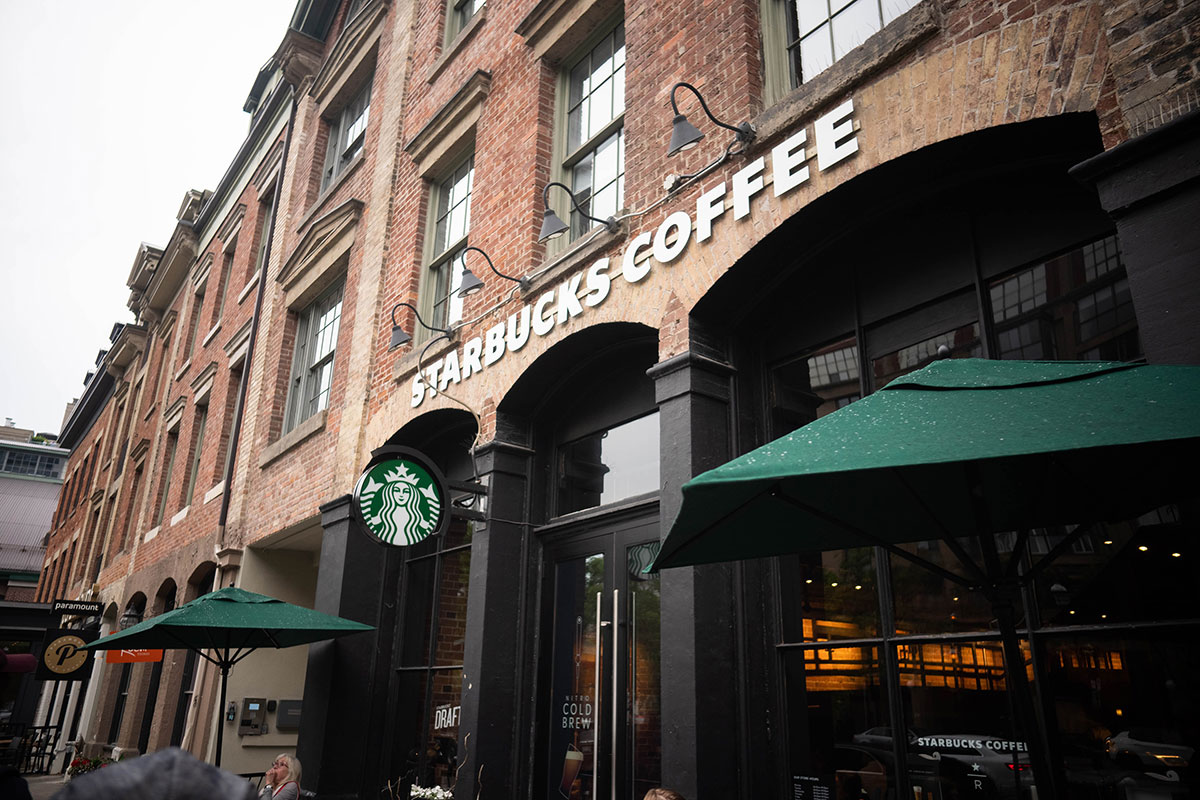 Don't judge a book by its cover, or so they say.
But that's exactly what today's customers, partners, vendors and shoppers are doing before deciding to enter any location or store.
This has been well-understood in retail for years — but these days it's become even more important.
While many brands have risen to the challenge, for a large majority, appearances aren't doing them any favours.
According to a 2019 report compiled by ServiceChannel, 70% of shoppers have had a negative experience at a retail store in the past six months.
These negative experiences were attributed to issues like empty or broken shelves, disorganized inventory, poor bathroom cleanliness, or parking lot issues (such as potholes or lack of snow removal).
64% of shoppers say they've walked out of a store without making a purchase due to a poor physical appearance. Surely we can all relate?
Curb appeal is important: No one wants to enter a store if your sign is only partially lit, paint is peeling, or your window displays are dusty, outdated, or disorganized.
The experience customers have with your location or store has serious implications on repeat business and the overall perception and position of your brand. A neat, inviting, and polished exterior is the first step.
On the outside looking in
Survey results found that 95% of consumers consider a store's exterior appearance an important factor when deciding upon a place to shop, and more than half will avoid a store if the exterior appears to be poorly maintained.
On the other hand, another poll found that 80% of customers would be willing to try a new store if the exterior was clean and inviting – making it clear that these first impressions have a significant impact on your bottom line.
Use this simple checklist to make sure your storefront is welcoming and appealing to shoppers:
Daily: Sweep the space in front of the store entrance, clean windows, dust or refresh merchandise in window displays, update sandwich boards or promotional signage, and water plants. Make sure parking lots, when applicable, are cleared daily prior to opening.
Monthly: Update window displays, check light bulbs and replace where needed, check illuminated signs, refresh décor for seasonal consistency. Repair damage to entrance way.
Yearly: Schedule routine exterior building maintenance as needed, such as a new coat of paint, power washing, gutter cleaning, parking lot and roof inspections, line painting, landscaping, leaf removal, etc.
Prioritize interior atmosphere
When a customer enters a store, he or she will immediately form an impression based on a variety of factors. Lighting, décor, music, and the products on display all play a role — and so does cleanliness.
Customers are psychologically more prone to make a purchase when the store environment reflects the excitement, anticipation, and 'newness' of their potential purchase. Unclean restrooms, a discarded wad of gum, or a visibly dusty sales floor will quickly dispel those emotions, leaving customers put off and ready to look elsewhere. The same report found that one out of three customers have encountered a dirty bathroom in the past six months – and one out of five would not return to the same store due to the bathroom alone.
The following checklist will help you make sure the interior of your store both meets and exceeds customer expectations:
Daily (or twice daily): Thoroughly clean bathrooms, dust shelves and surfaces, empty trash cans, vacuum and mop floors, water any plants, and wipe down high-touch areas such as check-out counters or fitting rooms. Restock and reorganize merchandise, whether by folding, arranging, or returning items to their proper positions in the store.
Monthly: Check all light fixtures and appliances for functionality, update store playlists, refresh featured product displays, and update signage and décor. Schedule professional cleaning for carpets, furniture, or other items in the store that may not need daily cleaning. Patch and paint any damaged walls, counter tops, etc. Replace damaged carpet tiles and flooring. Replace any stained ceiling tiles. Ensure all equipment is working correctly.
Yearly: Use a service automation platform to schedule preventive asset maintenance for HVAC systems, automatic doors, electrical systems, refrigerators, exhaust fans, POS systems, and other IT-based systems.
Key takeaways
Plenty of people have prophesied the end of centralized offices and the death of off-line retail.
It hasn't happened.
But, the game has changed.
Those who have been the most successful have consistently prioritized their stores' physical environment: Creating an atmosphere that aligns with big-picture branding and invites shoppers to relax, browse, and linger.
An appealing, clean, and properly structured store environment isn't just a "nice-to-have" — it's an absolute must for today's retailers.
If your store has recently seen a decline in sales, take some time to evaluate your physical spaces: It could very well be that in-store atmosphere is hurting your bottom line.
This also applies to offices, warehouses and other B2B locations.
People make assumptions about your professionalism based on the appearance of your location. The kind of work you do. Your value. And how good you are to do business with.
The appearance of your office, warehouse or facility can impact the well being of your employees (and you). Not to mention the perception that potential new employees, vendors, partners and clients have.
Never underestimate the power of aesthetics to help (or hurt) your bottom line.