Security Bars and Gates, Security Windows, and Window Security Bars to Protect Your Business
Watch Our Security Bars and Doors during a real attempted break in.
Businesses and commercial buildings are frequently targets for robbery and break-ins. This leads to high insurance premiums, loss of valuable equipment and inventory, costly damage to storefronts and offices, and down time due to repairs. While your alarm system may detect an intruder, physical security measures offer an additional level of protection. Our goal is to prevent break-ins.
Contact Dogwood for your commercial security solutions.
We serve:
BC – Vancouver, Burnaby, Surrey, Coquitlam, Langley, Abbotsford, the Fraser Valley, Kamloops, Kelowna, and all areas in between.
Alberta – Edmonton, Calgary, and all outlaying areas.
Manitoba – Winnipeg
Ontario – Toronto, Mississagua, Hamilton, and all metro regions in the GTA.
Anywhere in Canada! When it comes to security, we've got you covered.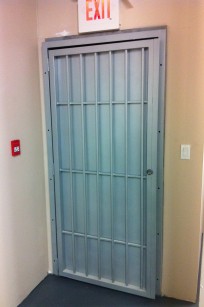 Security Steel Door
Window Security Film/ Lexan
Window Security Bars
Safety/ Hi-visibility
Security Solutions
Parkade Security
Mailbox Security Cage
Enclosure
Folding Scissor Gates
Rolldown Security
Shutters
Door Reinforcements
Custom Security
Enclosures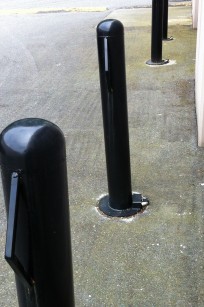 Bollards and Vehicle Barriers
Bay Door Security
Commercial Security System – High Quality & Locally Manufactured